See new website www.whiterosemidwives.co.uk
In a one-to-one consultation we can spend an hour working out the best slings or carriers for you and your baby and learning how to use them. At the end of the appointment you can choose one to hire for two weeks (included) to help you decide if it meets your needs.
If you already use slings or ca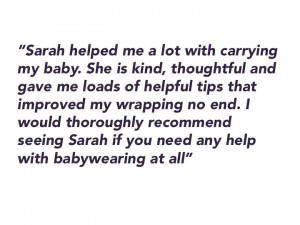 rriers you may prefer to use the time to learn a new way to use your sling, perhaps learning to back carry or breastfeed in the sling. Or alternatively you may be after something new – perhaps you love your sling but need something more conveniant for certain situations and aren't sure where to start.