See new website www.whiterosemidwives.co.uk
There are so many different types of slings and carriers out there how do you choose what's right for you and your baby?
Is the carrier you've used not working for you anymore?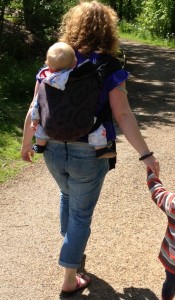 Want to learn how to carry your little one on your back?
I am a qualified Babyweari
ng Consultant trained through the School of Babywearing. This means I have undertaken training to be able to offer specialist support and information to parents helping you to find the best way for you to carry your baby comfortably, safely and confidently.